Advantages of brewing 1 gallon / 5 liters at a time
It can be done in a typical urban kitchen, with cookware most people already have
Kits are less bulky
You can try different recipes as often as every two weeks without ending up with tons of beers
It takes less grain, so it's cheaper and you can use expensive ingredients such as honey or maple syrup
You end up with about 10 bottles per batch, which doesn't take much space, is easy to drink until next time and not a big deal if you don't like the taste of your beer
Fermenters are light and easy to handle, a major advantage to get into homebrewing without moving a 50lb (25 kg) tank around
You typically have 4 or 5 different beers to enjoy at the same time instead of 60 bottles of the same beer
What is so revolutionary about brewing a gallon at a time rather than 5 gallons like homebrewers have been doing for decades?
Gallon kits are tailored for urban enthusiasts who live in apartments that could hardly host a full-sized kit
You don't want to lift a 50lb (25 kg) container loaded with beer and have to store it the rest of the time along with 50 bottles
Typical 5-gallon kits are complicated and ugly, most of the time based on malt extract (at least for the first batch), they dumb down the fun steps too much and focus on unnecessary ones that have limited consequences on the taste of your beer, disappoint brewers by often ending up with 5 gallons of undrinkable beer and don't incite a cooking-like improvisation-based approach of brewing
For all these reasons, gallon brewing is a genuine revolution that opens craft beer making to many people, including a more urban population, by making it more fun, less heavy, better looking and more manageable
What is so cool about all-grain beer brewing?
As opposed to traditional starter kits, which mostly consist in diluting malt extract in boiling water, gallon brewing kits allow to jump straight to all-grain brewing, which is the utmost brewing method, the same used in professional breweries, and takes brewers through all the steps of extracting sugars from actual barley grain themselves
After a first batch, following a recipe to the letter, you will have figured out the basic principles of all-grain beer brewing and want to start improvising your own recipes. More about this here Create small batch beer recipes
Thanks to small batches, beer brewing resembles more to cooking, with all the improvisation and personal touch that cooking allows
What's wrong with malt extract kits?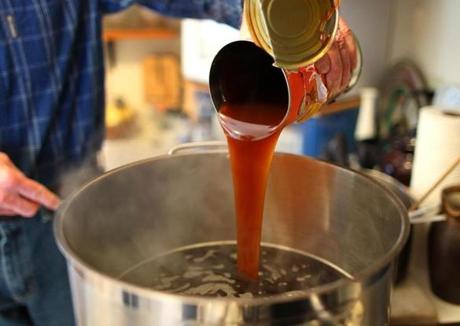 If you ever tried a traditional brewing kit based on malt extract (which comes in cans and looks like caramel), you very likely ended up with a kind of soft drink with a remote taste of beer and huge Coke-like bubbles
This is because malt extract kits come with poor instructions, old yeasts (if not dead) and bottling instructions that cause oxygenation
Most of all, malt extract kits start very late in the brewing process, all you have to do is basically to dilute malt extract and bottle the beer, you don't go through the most interesting and creative steps of extracting sugars from actual grain yourself
On top of taking huge space and being hard to handle, 5-gallon kits often leave the brewer with 50 bottles of undrinkable beer and a very bulky tank you don't know where to store
Finally, you can't try new recipes so often
Why a glass fermenter?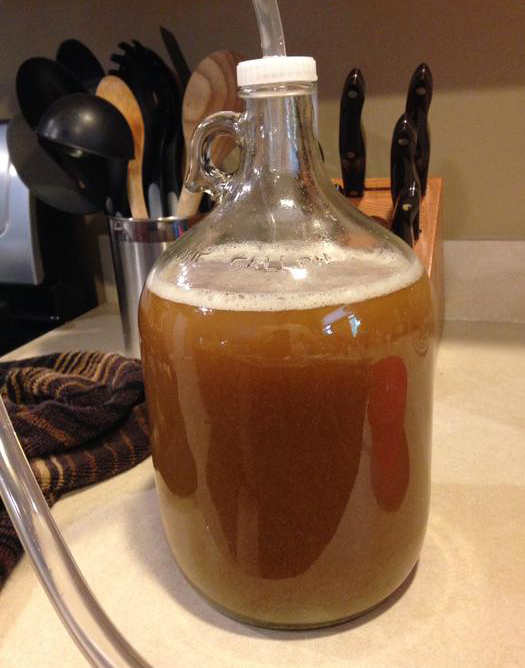 Glass fermenters have all possible advantages:
They don't release any chemicals into your beer
They don't host bacterias in microcracks
They are transparent, so you can observe (and learn) everything that's going on in your beer during fermentation
Can you make good beer?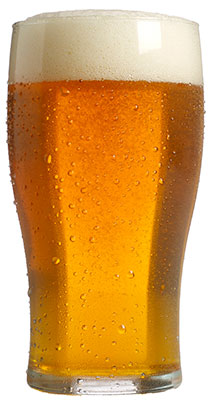 Sure!
You can make beer that both tastes better and has more body than many commercial beers as you have total control on the ingredients you put in your beer and can use some that are too expensive for commercial production, typically honey and maple syrup
You control the quality of everything you put in your beer and can make it fully organic for example. More info on How to brew organic beer
There's no limit to creativity as all-grain brewing starts from the very first steps of brewing and allows to include any ingredient to your batch such as lime peel or non-fermentable sugars
All-grain brewing allows to create beer with a foam head that holds for long (head retention) thanks to the better control on all stages of the brewing process
Is it difficult?
Not at all
The beauty of this new approach, based on small all-grain batches, is that it basically gets rid of all the unnecessary/complicated steps like adjusting water pH, mash steps, rehydrating yeast and so on, while focusing on the most fun ones that give more control on the final taste of your beer by starting a few steps earlier in the brewing process
Beer brewing has never been so easy and interesting and it's now all-grain!
How much does it cost?
A kit costs $40 and that's all you will need
It comes with all the ingredients for your first brew: malt, hops, yeast, sanitizer
For further batches, you will either keep relying on ready mixes (not fun) or compose your own recipes (super easy) and gather the ingredients yourself (fun, about 10 bucks)
We have detailed information on How to create beer recipes
Beer brewing is basically a poor man's hobby and expenses never go through the roof, except if you start getting some semi-pro equipment for larger batches
Most of all, it's such a consuming passion that any cost factor will quickly disappear from your mind and all you will care about will be to get the best possible stuff
Why should you read this website?
It provides solutions to many details still unclear in instructions coming with 1 gallon brew kits such as the Brooklyn Brew Kit, as well as additional hints learnt by a total newbie through experience and reads
It's the only resource solely dedicated to small batch beer brewing
It also provides information to Europeans who want to get into gallon/small batch brewing without access to all-inclusive kits
We have infos on How to build the kit yourself
The following two tabs change content below.
Brewer
Passionate about beer brewing, I try a new recipe every other week and share my experiences in the
blog section
with my faithful readers